Summer internship for international undergraduate students
!!! Please note that we will only be able to advise in mid January whether internship positions will be available in our Institute for the summer of 2015.
Since 2007 the MPI-IE provides the opportunity for undergraduate students for laboratory internships during the summer break. The trainees stay at the institute for 8 to 12 weeks between May and September. They work on their own projects within a research group and take part in all scientific activities of the group and of the institute. They are also invited to join the yearly PhD students retreat of IMPRS-MCB fellows.
If you are interested in summer internship at our institute please visit the 'How to apply' section where you can find information on how to proceed.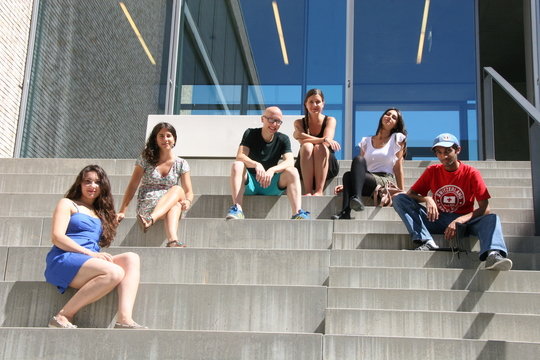 Zoom Image
Interns 2013
Interns 2013
© J.Faber/MPI
© J.Faber/MPI
In Summer 2013, six students took the opportunity to join our Institute and work in one of our laboratories for three months. They found their way to Freiburg from Austria, Egypt, Romania, Serbia, Spain and USA.  Here is what they say about this experience: