Proteomics Facility
The proteomics unit is offering a state-of-the-art Mass Spectrometry (MS) analysis service and is collaborating with other research groups at the institute in order to develop custom-tailored strategies to address important biological questions. We are specialized in functional proteomics, which is concerned with correlating physiological changes at the cellular level with alterations in protein composition and protein modifications as a major discovery and hypothesis generating tool.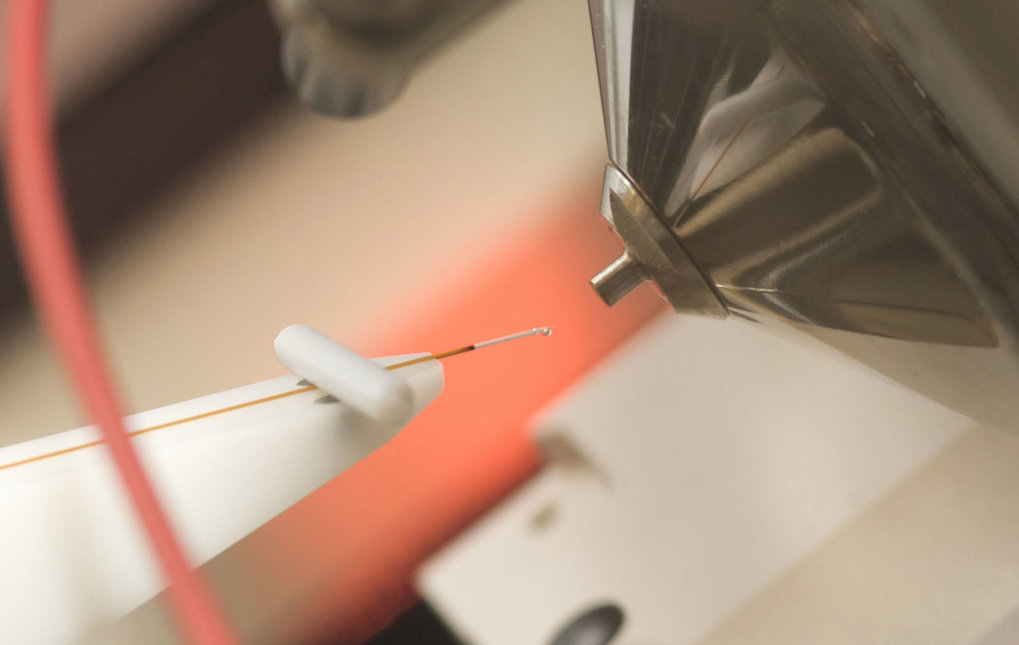 Zoom Image
Sample inlet of an orbitrap mass spectrometer.
Sample inlet of an orbitrap mass spectrometer.
To pursue this we employ metabolic labeling using stable isotopes (SILAC) in order to not only achieve a comprehensive qualitative but also a quantitative description of proteomes using state-of-the-art nanoLC-MS technology. This enables us to study both complex proteomes (organelles) and interactomes like protein-protein or protein-DNA complexes.