2021 Freiburg Science Fair
Wissen. Staunen. Mitmachen. – Bringing Research to Life
June 7-26, 2021
The digital "Freiburg Science Fair" shows with vivid and interactive offers what research in the Freiburg region contributes to significant social issues and challenges.
More on the website of the science fair. Here you can enter our science fair booth (German)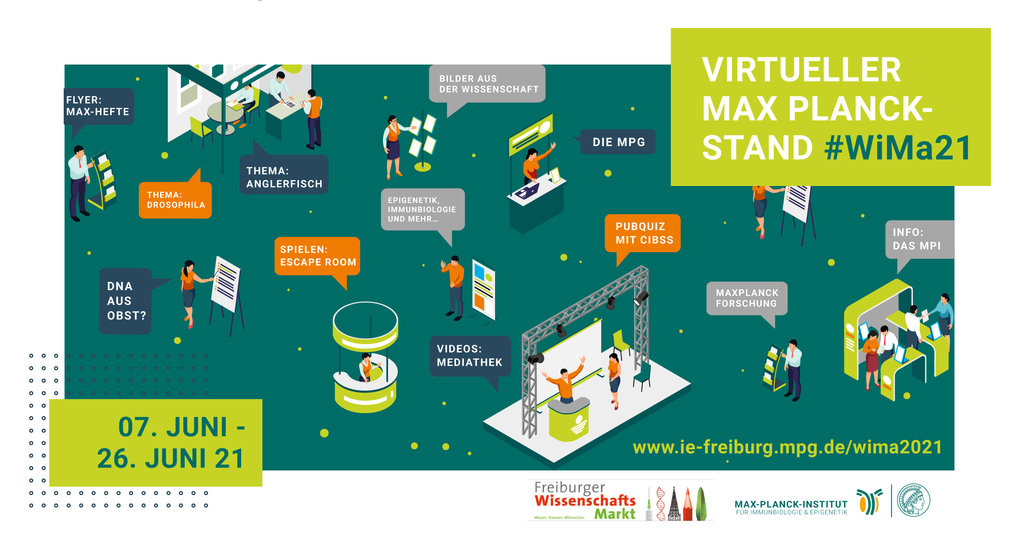 Our topics: How does our body successfully fight invading pathogens? Can the environment influence the activity of our genes? And what is actually being researched with fruit flies? You can explore these and other questions on our virtual booth at the Freiburg Science Fair. Have fun in our online Escape Room, on our virtual tour through the fly lab and learn many exciting things about the research topics of the MPI for Immunobiology and Epigenetics.
Download the poster