Roberto Bonasio - Epigenetic pathways in the brain
Max Planck Special Guest Lecture Series
Date:

Mar 4, 2021

Time:

02:00 PM - 03:00 PM (Local Time Germany)

Speaker:

Roberto Bonasio

University of Pennsylvania, USA

Location:

MPI-IE

Room:

Online

Host:

Asifa Akhtar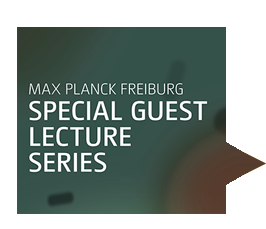 Roberto Bonasio research is focused on the molecular mechanisms of epigenetic memory with a special interest in the role of noncoding RNAs. These processes are key to a number of biological phenomena, including embryonic development, cancer, stem cell pluripotency, and brain function. We approach these fundamental biological questions from both a mechanistic and systems-level perspective. We combine biochemistry and molecular biology with bioinformatics and genomics in conventional systems, such as mammalian cells, and nonconventional model organisms, such as ants, which offer new, unexplored avenues to study epigenetics.
In 2020, Robert Bonasio who is currently a group leader at the University of Pennsylvania, USA was honored for his outstanding research in the field of epigenetics with the Max Planck-Humboldt Research Award.
The seminar will take place online. If you would like to attend, please contact: Johanna Knipper knipper@ie-freiburg.mpg.de.