Felix Jonas - Studying the principles of gene regulation harnessing transcription factor evolution & a novel histone exchange timer
Max Planck Seminar
Date:

Mar 10, 2022

Time:

01:00 PM - 02:00 PM (Local Time Germany)

Speaker:

Felix Jonas

Weizmann Institute, Rehovot, Israel

Location:

MPI-IE

Room:

Online

Host:

Nicola Iovino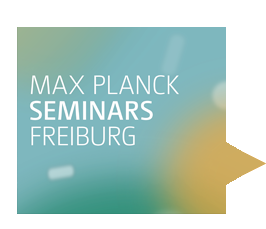 Felix Jonas (Weizmann Institute) joins the Max Planck Seminar Series online this March and present on "Studying the principles of gene regulation harnessing transcription factor evolution and a novel histone exchange timer". If you would like to attend or have any other inquires, please contact: Nicola Iovino (iovino@ie-freiburg.mpg.de).
Felix Jonas is a senior Postdoc in the lab of Naama Barkai at the Weizmann Institute in Rehovot, Israel. His interests include all aspects of gene regulation. In particular, he focuses on transcription factors and how they achieve their specificity, as well as nucleosome dynamics and how they shape the epigenetic landscape.
Next to the mechanism of gene regulation, he is also interested in how it enables multicellular development and how it evolved from unicellular prokaryotes to multicellular eukaryotes.