Diego Pasini – Control of Cellular Identity by Polycomb Chromatin Modifiers
Max Planck Seminar
Date:

Dec 15, 2016

Time:

01:00 PM c.t. - 02:00 PM (Local Time Germany)

Speaker:

Diego Pasini

Department of Experimental Oncology at European Institute of Oncology, Milan, Italy

Location:

MPI-IE

Room:

Main Lecture Hall

Host:

Nicola Iovino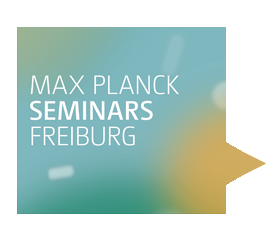 Diego Pasini will give a talk on the "Control of Cellular Identity by Polycomb Chromatin Modifiers" at the MPI-IE (Main Lecture Hall) on Dec. 15th, 2016 (1pm).
CV
Diego Pasini graduated from the University of Milan at the Faculty of Biological Sciences in 2002 and joined the European Institute of Oncology (IEO) first as a research assistant and then as a PhD student (Open University, London) in the laboratory of Professor Kristian Helin at IEO. He obtained his PhD in the Helin Lab (Biotech Research and Innovation Centre (BRIC) at the University of Copenhagen), in 2006. After this, he remained part of the Helin laboratory first as a post-doc and later as an assistant professor. In 2010, Pasini moved back to Italy to start his own laboratory at the IEO, where he is currently carrying out his research. In 2015, he was elected EMBO Young Investigator.
Research Interests:
Diego Pasini and his lab at European Institute of Oncology (IEO) are interested in characterizing the biological and molecular roles of chromatin modifiers – with a special interest in Polycomb proteins, and the recent discoveries of mutations in these proteins in cancer.