David Vilchez – Proteostasis of aging and stem cells
Max Planck Seminar
Date:

Feb 23, 2017

Time:

01:00 PM c.t. - 02:00 PM (Local Time Germany)

Speaker:

David Vilchez

Cluster of Excellence - Cellular Stress Responses in Aging-Associated Diseases (CECAD), University of Cologne, Germany

Location:

MPI-IE

Room:

Main Lecture Hall

Host:

Ritwick Sawarkar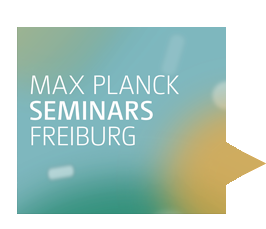 David Vilchez will visit the institute on February 23rd, 2016. He will present his research in a talk on "Proteostasis of aging and stem cells". The talk starts in the Main Lecture Hall of the Max Planck Institute of Immunobiology and Epigenetics, Freiburg at 1pm.
CV
David Vilchez obtained his PhD at University of Barcelona, Spain in 2008 and started as Post-Doc in the lab of his Phd advisor Joan Guinvart in 2008. He then moved as a Post-Doc to the lab of Andrew Dillin at The Salk Institute for Biological Research, USA (2009-2012) and in the following at the Li Ka Shing Center University of California, Berkeley, USA (2012-2013). Since 2013 he is Principal Investigator at the Cluster of Excellence: Cellular Stress Responses in Aging-Associated Disease (CEAD), University of Cologne, Germany.
David Vilchez's laboratory is focused on defining the mechanisms underlying protein homeostasis (proteostasis) regulation in stem cells. The final goal is to determine whether intervention of these proteostasis mechanisms slow down aging and protect from the symptoms associated to age-related pathologies by using C. elegans as a model organism.