Douglas Green – To the edge of necroptosis, and back
Special Guest Seminar
Date:

Feb 28, 2017

Time:

01:00 PM c.t. - 02:00 PM (Local Time Germany)

Speaker:

Douglas Green

St. Jude Children's Research Hospital, Memphis, USA

Location:

MPI-IE

Room:

Main Lecture Hall

Host:

Post-Doc representatives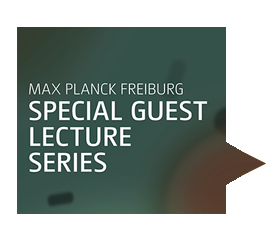 The Post-Doc representatives of the MPI-IE invited Prof. Douglas Green, renowned expert on T cell biology, to share his expertise within our Special Guest seminar series. Douglas Green will visit the institute on February, 28th 2017 and give his talk in the Main Lecture Hall at 1pm.
CV
Douglas Green obtained his PhD in biology at the Yale University (New Haven, USA) in 1981. In 1989, he joined the faculty at the University of Alberta (Edmonton, USA), and became Member and Head of the Division of Cellular Immunology at the La Jolla Institute for Allergy and Immunology (San Diego, USA) in 1990. Since 2005 Douglas Green is Chair of the Department of Immunology at St. Jude Children's Research Hospital in Memphis, USA.
Research Interest
Green was the first to describe activation-induced apoptosis in T lymphocytes and was involved in many signature discoveries in the cell death field: the role of the oncogene Myc in driving apoptosis, the ability of BCL-2 proteins to block cell death, the functions of death receptors in cell death and the immune system, and the mitochondrial pathway of apoptosis. Currently his research focuses on mitochondrial physiology in cell survival and cell death, autophagy and metabolic reprogramming/regulation of T lymphocytes.
source: stjude.org