Nicolas Gompel – Regulatory evolution and the diversification of pigmentation patterns in Drosophila
Special Guest Seminar
Date:

May 11, 2017

Time:

01:00 PM c.t. - 02:00 PM (Local Time Germany)

Speaker:

Nicolas Gompel

Ludwig-Maximilians-Universität (LMU), Munich, Germany

Location:

MPI-IE

Room:

Main Lecture Hall

Host:

Nicola Iovino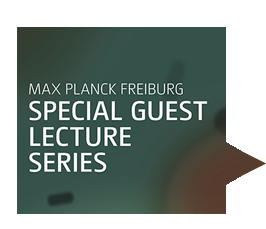 Nicolas Gompel from the LMU Munich will visit the MPI-IE on Thursday, May, 15th 2017. He will give a talk entitled "Regulatory evolution and the diversification of pigmentation patterns in Drosophila" in the Main Lecture Hall of institute at 1pm.
CV
Nicolas Gompel studied Cell Biology and Physiology and obtained his master's degree in Genetics at the Université Aix Marseille II, France. He obtained his Ph.D. in Biology at the Université de Montpellier II in 1997 followed by an Ph.D. in Developmental Biology in 2001. From 2001-2006 he was Post-doctoral fellow at University of Wisconsin-Madison, USA and the University of Cambridge, UK. Back in Marseille he was promoted to professor and became an investigator at the Institute de Biologie du Développement de Marseille of the Centre National de la Recherche Scientifique (IBDM-CNRS). In 2013 Nicolas Gompel became Chair of Evolutionary Ecology at Faculty of Biology, LMU Munich, Germany.
Research
He and his team at the LMU Munich focuses on the genetic origin of trait diversification. They are using closely related species of the fly genus Drosophila to pin down the genetic changes underlying the evolution of pigmentation patterns, courtship behaviours, and other reproduction-related traits. The theme can be colors, simple forms, textures, fancy choreographies during courtship, or other stereotypic reproductive behaviors. They concentrate on the genetic origin of this variation and want to understand how changes in the DNA sequence translate at the levels of gene function, gene expression, biology of cells, and ultimately into a new phenotype.
(source: lab page)