Laszlo Tora – The role of co-activator complexes in regulating RNA polymerase II transcription
Max Planck Seminar
Date:

Apr 24, 2017

Time:

01:00 PM c.t. - 02:00 PM (Local Time Germany)

Speaker:

Laszlo Tora

IGBMC, Strasbourg, France

Location:

MPI-IE

Room:

Main Lecture Hall

Host:

Ritwick Sawarkar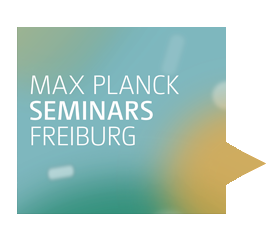 Prof. Dr. Laszlo Tora, Research Director at the institut de génétique et de biologie moléculaire et cellulaire (IGBMC) in Strasbourg, France will give a talk the MPI-IE. His talk is entitled "The role of co-activator complexes in regulating RNA polymerase II transcription" and takes place in the Main Lecture Hall of the institute on Monday, 24 4 2017 at 1pm.
CV
Prof Dr Laszlo Tora obtained his PhD in Biochemistry and Molecular Biology at Frédéric Joliot Curie National Institute for Radiobiology, Budapest, Hungary in 1985. Afterwards he became Post-doctoral fellow at LGME/CNRS-U184, Institute de Chimie Biologie-Université Louis Pasteur, Strasbourg France under the direction of Maria Bellard (1985-1988) and Pierre Chambon (1988-1991). From 1991-1995 Laszlo Tora was Assistant professor at LGME/IGBMC, Illkirch (CNRS, CR1). Since 1994 he is a Group Leader at IGBMC, where he was announced Research Director in 1996.
Research
The main research interest of Laszlo Tora and his teams is to study how specific protein coding genes are turned on and off in the nucleus of a given cell, during growth, differentiation and development, and how does disruption of this highly regulated process lead to various disease states. Therefore, they use biochemical, genetic, cell biology, imaging and structural approaches to study the control of gene expression, genome stability and chromatin architecture in different eukaryotic organisms (yeast, mouse and human).
source: IGMBC Strasbourg & Academia Europaea