Irmgard Sinning – RAC/Ssb – a unique chaperone triad on the ribosome
Max Planck Seminar
Date:

Apr 20, 2017

Time:

01:00 PM c.t. - 02:00 PM (Local Time Germany)

Speaker:

Irmgard Sinning

BHZ at University of Heidelberg, Germany

Location:

MPI-IE

Room:

Main Lecture Hall

Host:

Ritwick Sawarkar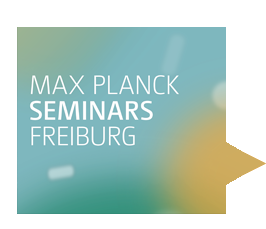 Irmgard Sinning is professor at the Heidelberg University Biochemistry Center (Germany), Leibniz Prize awardee in 2014 and expert in the field of membrane proteins. She will visit the MPI-IE in April and share her expertise in the MPI-IE seminar series. As usual, the event takes place in the Main Lecture Hall of the institute at 13h. The talk is entitled "RAC/Ssb – a unique chaperone triad on the ribosome".
CV
Prof Dr Irmgard Sinning did her PhD in the laboratory of Hartmut Michel at the Max Planck Institute of Biochemistry in Martinsried and obtained her doctoral degree in Biochemistry at the University of Munich in 1989. She started her postdoctoral studies at the Max Planck Institute of Biophysics in Frankfurt, Germany and the BMC University of Uppsala, Sweden. From 1994-1999 she was an independent junior research group leader at the European Molecular Biology Laboratory (EMBL) in Heidelberg, Germany. In 2000 Irmgard Sinning was appointed Professor for Biochemistry/Structural Biology at the Heidelberg University Biochemistry Center (BZH), Germany.
Research
Irmgard Sinning an her group at the BHZ are concerned with molecular mechanisms involved in protein targeting, insertion and membrane translocation. By a combination of biochemistry, biophysics, structural biology and functional analyses she and her team want to elucidate the three-dimensional architecture of macromolecular complexes and also try to understand how the proteins are transported by the biological membranes.
source: bhz