Bart Lambrecht – Dendritic cell - epithelial cell interactions at the heart of the allergy epidemic
Special Guest Seminar
Date:

May 22, 2017

Time:

01:00 PM c.t. - 02:00 PM

Speaker:

Bart Lambrecht

VIB UGent Center for Inflammation Research, Gent, Belgium

Location:

MPI-IE

Room:

Main Lecture Hall

Host:

Edward Pearce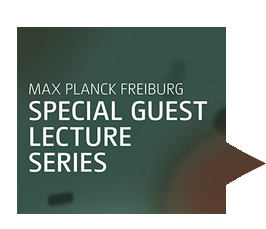 Bart Lambrecht, Group Leader at the VIB-UGent Center for Inflammation Research, Ghent, Belgium, will come to Freiburg and join the Special Guest Seminar Series of the MPI-IE. He will give a talk entitled "Dendritic cell-epithelial cell interactions at the heart of the allergy epidemic" in the Main Lecture Hall on Monday, May 22nd, 2017 at 1pm.
CV
Bart Lambrecht obtained his PhD at the Ghent University, Belgium in 1999. He became Professor of Pulmonary Medicine first at the Erasmus University, Rotterdam, The Netherlands (2005) and later at the Ghent University, Belgium (2007). Since 2011 Bart Lambrecht is heading a research group on Immunoregulation, Inflammation and Immunity at the VIB-UGent Center for Inflammation Research, Ghent, Belgium.
Research
Bart Lambrecht and his team want to unravel the functions of lung dendritic cells and epithelial cells in asthma and respiratory viral infection. Asthma is a chronic inflammatory disease of the airways characterized by eosinophilic airway inflammation, goblet cell metaplasia and bronchial hyperreactivity. A frequent cause of exacerbations is respiratory viral infection. There is an epidemic of asthma in the Western world, of which the cause in unclear, and for which novel forms of prevention and treatment are urgently needed. In allergic asthma, allergen-specific Th2 lymphocytes cause inflammation, as well as formation of allergen specific IgE, also known as allergic sensitization.
source: lab page