Team
Lab Boehm
Group Leader Thomas Boehm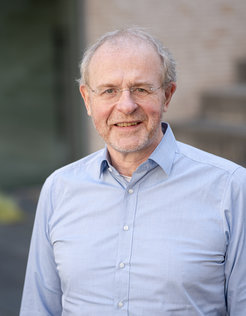 Thomas Boehm studied human medicine at the Johann Wolfgang Goethe University in Frankfurt am Main, and received additional training at Columbia University in New York (USA) and the Royal Marsden Hospital in London (England). Thomas Boehm graduated in Frankfurt in 1982, where he also qualified as a university lecturer in 1988. After clinical training in pediatrics and human genetics, and research at the MRC Laboratory of Molecular Biology in Cambridge (England), he took up professorships for Medical Molecular Biology at the Albert-Ludwigs University Freiburg and Experimental Therapy at the German Cancer Research Center in Heidelberg.
Since January 1998, Thomas Boehm is director at the Max Planck Institute of Immunobiology and Epigenetics in Freiburg and an Honorary Professor at the Medical Faculty of the University of Freiburg.
Thomas Boehm is a member of several learned societies, including the European Molecular Biology Organization, the German Academy of Sciences, Heidelberg Academy of Sciences and Humanities, as well as the American Academy of Arts and Sciences. In 2018, he has been appointed Chairman of Scientific Council of the Paul Ehrlich-Foundation. He is the recipient of several scientific awards, including the Gottfried-Wilhelm-Leibniz Prize of the German Science Foundation, the Ernst Jung Prize for Medicine, and the German Immunology Award. To date, he has been awarded two ERC Advanced grants to support his work.
Qualifications and history
1975-1982 Study of Medicine at the Johann Wolfgang Goethe University Frankfurt, Germany
1982-1986 Fellow in Biological Chemistry and Pediatrics, University of Frankfurt Medical School University, New York, USA
1987-1991 Staff Scientist at the Laboratory of Molecular Biology, Cambridge, England
1992-1994 Professor at the University of Freiburg Medical School, Germany
1995-1997 Professor at the German Cancer Research Center, Heidelberg, Germany
since 1998 Director at the Max Planck Institute of Immunobiology and Epigenetics, Freiburg, Germany