Thomas Boehm has been awarded an Advanced Grant by the European Research Council
Thomas Boehm has been awarded an Advanced Grant by the European Research Council (ERC). The ERC supports his project "Thymopoiesis: From evolutionary origins to future therapies" with 2.5 million Euros over the next five years. Boehm is Director of the Department of Developmental Immunology at the MPI-IE.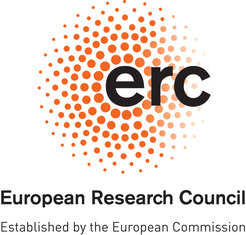 The role of the thymus in cell-mediated immunity was discovered about 50 years ago and it has since become apparent that the thymus is the site of T cell development in all extant vertebrates. The project addresses major biological questions of thymopoiesis in novel ways. It is based on an evolutionarily informed approach that makes iterative use of distinct animal models (fish and mouse), and additionally considers information obtained from the analysis of human patients with thymopoietic deficiencies. The structure of genetic networks underlying the development and function of thymic epithelial cells and intrathymic T cell differentiation will be determined to explore the possibility of alleviating the phenotypic consequences of disease genes by interfering with additional network components. Evolutionarily constrained inventories of such genetic networks will be additionally used for the design of synthetic thymopoietic environments in non-cognate tissues. Overall, the project aims at the development of evolutionarily informed genetic and cell-based strategies to reverse failing thymus function.

Boehm is the recipient of numerous awards, including the Leibniz Prize and is a member of many learned societies, including the German Academy of Sciences Leopoldina.