Deep Sequencing Facility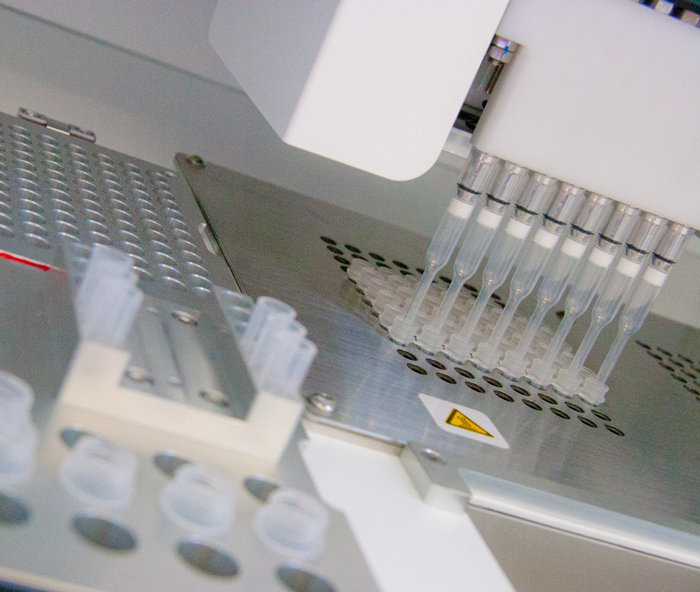 The deep sequencing unit is an sequencing service centre at the MPI-IE and offers high throughput sequencing services mainly for in house research groups. The facility is equipped with modern state of the art technology, highly qualified staff and interacts closely with the bioinformatics unit at the MPI-IE. Next to standard sample processing huge effort is put into the optimization, automation and standardization of existing workflows according to internationally emerging standards.
Apart from serving all groups at the institute, the unit is also part of large German-wide consortia (MEDEP and DEEP) for which it produces ChIP-seq data and reference epigenomes from various tissue types. As one of the six epigenome production centers in Germany, the unit has set-up a complete semi-automated ChIP-Seq pipeline that enables chromatin extraction, chromatin immunoprecipitation, library preparation and deep sequencing according to highest international standards and quality controls.
Training is an important aspect of our work in tutorials the sequencing technology is explained furthermore users are advised on sample- and library preparation techniques.