TriRhena transcription and chromatin club in Basel
Symposium
Date:

Nov 18, 2016

Location:

Friedrich Miescher Institute, Basel, Switzerland

Host:

TriRhena transcription and chromatin club (Marc Bühler & Andrew Pospisilik)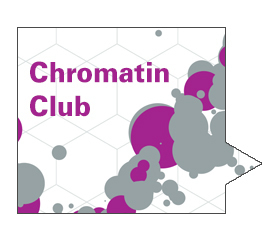 The tri-national "Transcription and Chromatin Club" is a half-day symposium that brings together chromatin, epigenetics, and transcription groups from within the Strasbourg (IGBMC), Freiburg (MPI-IE), and Basel (FMI) area. In addition to external keynote speakers, PhD students and Postdocs are encouraged to present their work. With an informal but high quality atmosphere, the meeting aims to foster discussion and inspiring new and strengthen existing collaborations.
Topics:
Chromatin and RNA-mediated regulation of gene expression
Mechanism, function and evolutionary roles of epigenetic gene silencing
Chromatin architecture and organization​​
Keynote Speakers:
​​Deborah Bouc'his (Institute Curie, Paris, France) on ​Early epigenetic programming of post-natal growth ​
Vincent Colot (École Normale Supérieure, Paris, France) on tba.
Hosts: