Aindrila Chatterjee receives Dissertation Prize
MPI-IE researcher Aindrila Chatterjee receives Hans-Grisebach Award 2017 by the University of Freiburg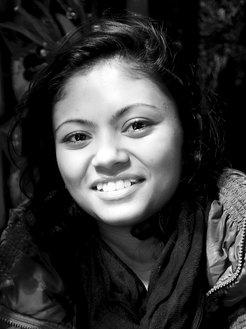 Aindrila Chatterjee from the Akhtar lab received the Hans-Grisebach Award 2017 by the University of Freiburg at this week's inauguration ceremony of the academic year. The prize donated by the BASF AG honors outstanding dissertations in the field of biochemistry and molecular biology and amounts 1.300 Euro.
For her awarded PhD project "On the roles of MOF & NSL complex in Mitochondrial Homeostasis", Aindrila Chatterjee explored a so far unknown role of the classical epigenetic regulator MOF. By using confocal microscopy, biochemistry and genome-wide analyses she was able to show that the enzyme MOF not only regulates important "housekeeping genes" in the nucleus, but also plays a key role as gene regulator in mitochondria DNA governing core metabolic pathways for generating energy. The results of the award winning dissertation introducing MOF as "a molecular bridge-builder" connecting epigenetics and metabolism were published in Cell in October 2016.
Aindrila Chatterjee, born in India, performed her undergraduate studies at Bose Institute in Kolkata, India and became fellow of the PhD program IMPRS-MCB at the MPI of Immunobiology and Epigenetics and the University of Freiburg in 2011. After her graduation in 2016 she continued working as a postdoctoral researcher in the lab of Asifa Akhtar.