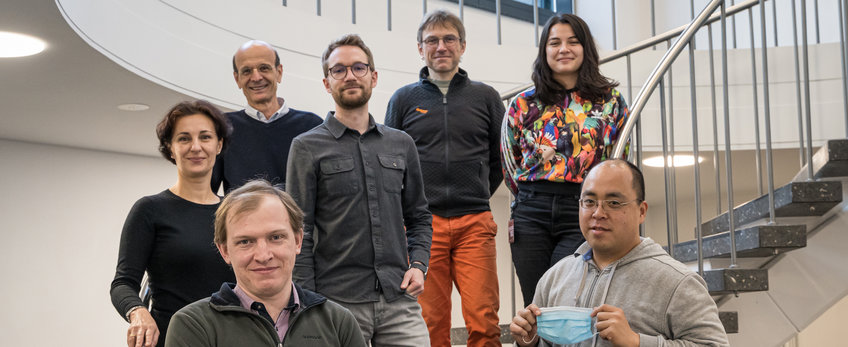 Team
Lab Grosschedl
Group Leader Rudolf Grosschedl
Rudolf Grosschedl, professor and director at the Max Planck Institute of Immunobiology and Epigenetics in Freiburg, Germany. Dr. Grosschedl, born in Salzburg, Austria, received his PhD degree from Zurich University, Switzerland in 1982.
After his postdoctoral research at the Massachusetts Institute of Technology, USA, Dr. Grosschedl joined the faculty of the University of California at San Francisco in 1986, where he rose to the rank of full professor and investigator of the Howard Hughes Medical Institute.
In 1999, Dr. Grosschedl assumed the directorship of the Gene Center at the University in Munich, and in 2004, he was appointed scientific member of the Max Planck Society and Director of the Max Planck Institute for Immunobiology and Epigenetics in Freiburg. He has been emeritus since 2020 and heads an emeritus research group at the MPI in Freiburg.
His research focuses on the molecular basis of lymphocyte differentiation and transcriptional responses to signaling pathways. Major contributions of the Grosschedl lab include the identification and functional analysis of transcription factors that play key roles in B cell differentiation, nuclear responses to Wnt signaling and higher-order chromatin structure.
Qualifications and history
1952 Born in Salzburg, Austria; Undergraduate studies in Biology in Freiburg, Germany
1978 PhD studies at University Zurich, Switzerland; Postdoctoral fellow at MIT, Cambridge, MA, USA
1986-1999 Professor at the University of California, San Francisco and Investigator of Howard Hughes Medical Institute
1999-2004 Professor and Director of Gene Center, University of Munich, Germany
2004-2020 Director at the Max Planck Institute of Immunobiology and Epigenetics, Freiburg, Germany
Since 2020 Emeritus Group Leader at the Max Planck Institute of Immunobiology and Epigenetics, Freiburg, Germany