Team
Hilgers Lab
Group Leader Valérie Hilgers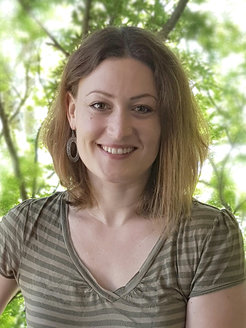 Valérie Hilgers, born 1982, studied Biology at the Saarland University in Saarbrücken, Germany and at the Ecole Normale Supérieure, Paris, France. She earned her PhD at EMBL Heidelberg, Germany and the Temasek Life Sciences Institute, Singapore.
From 2010 to 2016, Valérie Hilgers was a Postdoctoral fellow at University of California, Berkeley, USA in the Department of Molecular and Cell Biology. Since 2016, Valérie Hilgers is Group Leader of a Max Planck Research Group at Max Planck Institute of Immunobiology and Epigenetics in Freiburg, Germany.
With her lab in Freiburg she studies the genetics and epigenetics of the nervous system. The team investigates neuron-specific RNA signatures and their role in neuronal development and function by using technologies range from functional Drosophila genetics, behavior studies, and imaging, to RNA biochemistry and transcriptomics approaches.
Qualifications and history
1982 Born in Saarbrücken, Germany
Undergraduate Studies in Biology at Universität des Saarlandes, Saarbrücken, Germany and Ecole Normale Supérieure, Paris, France
2006-2010 PhD studies at EMBL Heidelberg, Germany, and Temasek Life Sciences Institute, Singapore
2010-2016 Postdoctoral fellow at University of California, Berkeley, USA
Since October 2016 Group Leader at Max Planck Institute of Immunobiology and Epigenetics, Freiburg, Germany
Alumnae & Alumni
| Name | Position | Years active | Current affiliation |
| --- | --- | --- | --- |
| Marion Thomas | Master Student | 2018 | PhD student, University Heidelberg |
| Barbara Hummel | Postdoc | | Roche, Munich |
| Judit Carrasco Sala | PhD/Postdoc | | |