Team
Lab Akhtar
Interested in joining the Akhtar lab?

Are you a highly motivated scientist with an interest in epigenetic research and would like to join the Akhtar lab for a summer internship, Master's thesis or postdoctoral research project? Send your CV and letter outlining your experience and interests to akhtarassistant@ie-freiburg.mpg.de. If you are interested in a PhD position in the Akhtar lab, please apply through the IMPRS-IEM graduate school.
Group Leader Asifa Akhtar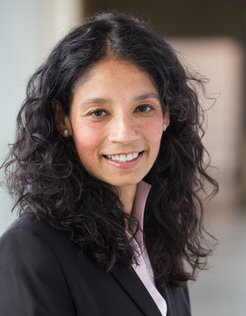 Asifa Akhtar obtained her Bachelor degree in Biology at University College London (UCL), UK, in 1993 and her Ph.D. in 1997 at the Imperial Cancer Research Fund in London, studying transcriptional regulation in Richard Treisman's laboratory. She continued in the field of chromatin regulation as a postdoctoral fellow in Peter Becker's laboratory at the European Molecular Biology Laboratory (EMBL), Heidelberg, Germany, and the Adolf Butenandt Institute, Munich, Germany.
In 2001, Asifa Akhtar became group leader at EMBL. In 2009, she moved her laboratory to the Max Planck Institute of Immunobiology and Epigenetics, Freiburg, Germany (MPI-IE). In 2013, she was appointed Director at the MPI-IE, heading the department of chromatin regulation. Asifa Akhtar received the European Life Science Organization (ELSO) award for significant contribution in the field in 2008 and was elected as an EMBO member in 2013. In 2017, she was awarded the Wilhelm Feldberg Prize for outstanding contribution in the field. She has been awarded the Leibniz Prize 2021 for her cell biological work on the mechanisms of epigenetic gene regulation.
She serves as evaluator for many research and funding organizations (e.g. MPG, DFG, EU), editor of well-recognized scientific journals (e.g. eLife, PLoS Genetics, Journal of Cell Science) and actively participates in several local and international research consortia (e.g. CRC746, CRC992 MEDEP, CRC1140 KIDGEM, CRC1381, FP7 network EpiGeneSys).
Qualifications and history
1971 Born in Karachi, Pakistan
1990-1993 Undergraduate studies in Biology at University College London, UK
1993-1997 PhD studies at Imperial Cancer Research Fund, London, UK
1997-2000 Postdoctoral fellow at EMBL, Heidelberg and the Adolf-Butenandt-Institut, Munich, Germany
2001-2009 Group Leader at EMBL, Heidelberg, Germany
Since 2009 Head of the Laboratory of Chromatin Regulation, Max Planck Institute of Immunobiology and Epigenetics, Freiburg, Germany
Since 2013 Director at the Max Planck Institute of Immunobiology and Epigenetics, Freiburg, Germany
Since 2020 Vice President of Max Planck Society (Biological and Medical Section)