Cluster of Excellence
The Excellence Strategy is a funding programme of the Federal Government and the Länder to strengthen research and education at universities. Researchers of the MPI of Immunobiology and Epigenetics are significantly involved in two Clusters of Excellence hosted at the University of Freiburg.
The Excellence Strategy is a funding program to provide permanent support for cutting-edge research at German universities. Researchers from the University of Freiburg, the University Medical Center, and the MPI of Immunobiology and Epigenetics have been very successful in the nationwide competition. Their proposals for two Clusters of Excellence in the biomedical field, CIBSS & BIOSS, were successful in previous rounds of the funding program.
CIBSS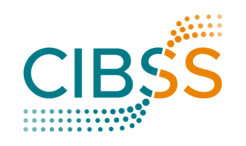 »CIBSS – Centre for Integrative Biological Signalling Studies« is a newly funded Cluster of Excellence at the University of Freiburg and aims at comprehensive understanding of signalling processes across biological scales. CIBSS was selected in the 2018 Excellence Initiative for substantial funding. By integrating signalling research with synthetic biology, chemical biology, cutting-edge technologies, and the emerging field of metabolism research, CIBSS aims to make fundamental discoveries in the field of signalling research and to open up new possibilities to address global challenges in biomedicine and plant sciences.
CIBSS brings together excellent scientists from the life sciences, medicine and engineering as well as from chemistry, mathematics and law to understand biological communication at all levels: from individual molecules to the entire organism, from biochemical reactions occurring in microseconds to biological signals that last a lifetime, from communication processes in simple, unicellular fungi to those in plants, animals and humans.
Directors and group leaders of the MPI of Immunobiology and Epigenetics are significantly involved in the cluster that was selected in 2018: Asifa Akhtar, Nina Cabezas-Wallscheid, Dominic Grün, Valérie Hilgers, Nicola Iovino, Edward Pearce, Erika Pearce, Ritwick Sawarkar, Eirini Trompouki
Cluster of Excellence, University of Freiburg
BIOSS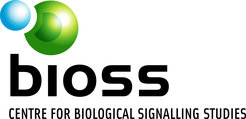 »BIOSS – Centre for Biological Signalling Studies« was a Cluster of Excellence at the University of Freiburg. The cluster's goal was to understand better biological signal transduction and processing that is essential for the development and maintenance of life. BIOSS was selected in the 2006 Excellence Initiative for an initial 5-year period. In 2012 the funding was extended for another five years.
BIOSS has brought signaling research together with methods for synthetic biology for the first time. It applied modern analytical methods and synthetic biology strategies to make sense of complex biological signaling processes and control them. In a close collaboration between biology, medicine, and engineering, BIOSS researchers develop strategies and devices for deciphering the signals that regulate life in and between cells and modifying them for medical purposes – for instance, to control the signals of tumor cells.
The cluster was dedicated to scientific excellence and the early independence of young researchers (SGBM). The MPI of Immunobiology and Epigenetics was a key external partner in these research activities. Participants from the MPI-IE included the directors and facility leaders Asifa Akhtar, Rudolf Grosschedl, and Gerhard Mittler.
After substantial funding by the DFG (2006-2017), BIOSS will be put on a permanent footing from 2019 with funds provided by the Federal State of Baden-Württemberg and the University of Freiburg.
From analysis to synthesis – spanning all domains of life