Winship Herr – Regulation of mammalian cell metabolism and proliferation via the versatile HCF-1 transcription hub
Max Planck Seminar
Datum:

02.02.2017

Uhrzeit:

13:00 c.t. - 14:00

Vortragende(r):

Winship Herr

Center for Integrative Genomics, University of Lausanne, Switzerland

Ort:

MPI-IE

Raum:

Main Lecture Hall

Gastgeber:

Ritwick Sawarkar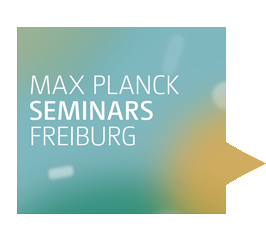 Winship Herr, Professor at the Center for Integrative Genomics (University of Lausanne), visits MPI-IE in February. During his stay he will give a lecture on "Regulation of mammalian cell metabolism and proliferation via the versatile HCF-1 transcription hub". The seminar will take place in the Main Lecture Hall at 13 o'clock.
Winship Herr works on the regulation of human gene transcription, using human and simian viruses as probes to uncover cellular mechanisms. In recent years, these studies have led to the analysis of the structure and function of the herpes simplex virus host cell factor HCF-1. HCF-1 is an adapter protein that connects transcriptional regulatory DNA-binding proteins bound at gene promoters with proteins that regulate chromatin structure — the structure that packages the genome that humans inherit from each of its parents.

Short CV

Winship Herr received his PhD from Harvard University in 1982 for studies on recombinant retroviruses in leukemogenic mice with Walter Gilbert. After postdoctoral studies with Frederick Sanger in Cambridge England and Joe Sambrook at Cold Spring Harbor Laboratory, he joined the Cold Spring Harbor Laboratory faculty in 1984. There he served as assistant director of the Laboratory from 1994-2002 and from 1998-2004 was the founding dean of the Watson School of Biological Sciences, a doctoral degree-granting school. He arrived at the CIG in September 2004. Since his arrival, he has been vice-dean for biological sciences (2007–2009) and director of the School of Biology (2009–2015) of the Faculty of Biology and Medicine. Winship Herr is EMBO member since 2008.